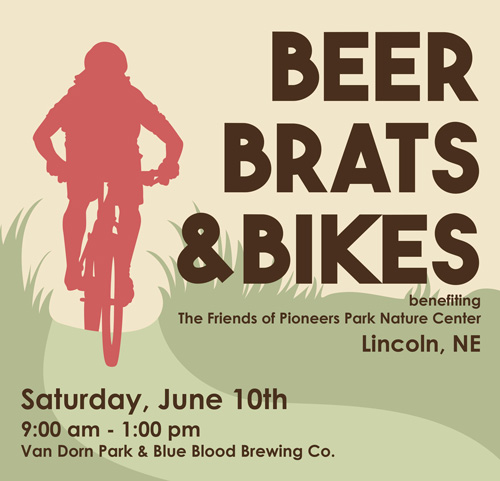 A fundraising event to celebrate the Haines Branch Prairie Corridor Trail through Pioneers Park Nature Center. Those who choose to bike will meet at Van Dorn Park and bike the bison trail to the Nature Center. Once at the Nature Center, hikers and bikers will get to explore the new trail with guides and get refreshments at informational stops. Following our exploration we will return to Van Dorn Park then head over to Blue Blood Brewery next door for lunch, music and beer.
9:00 am - Van Dorn Park (9th and Van Dorn) - check in and ride prep
9:30 am - Bike Ride - 11.5 mile bike ride and prairie corridor exploration
11 am - Blue Blood Brewery (925 Robbers Cave Rd) - meal and drinks included with ticket purchase.